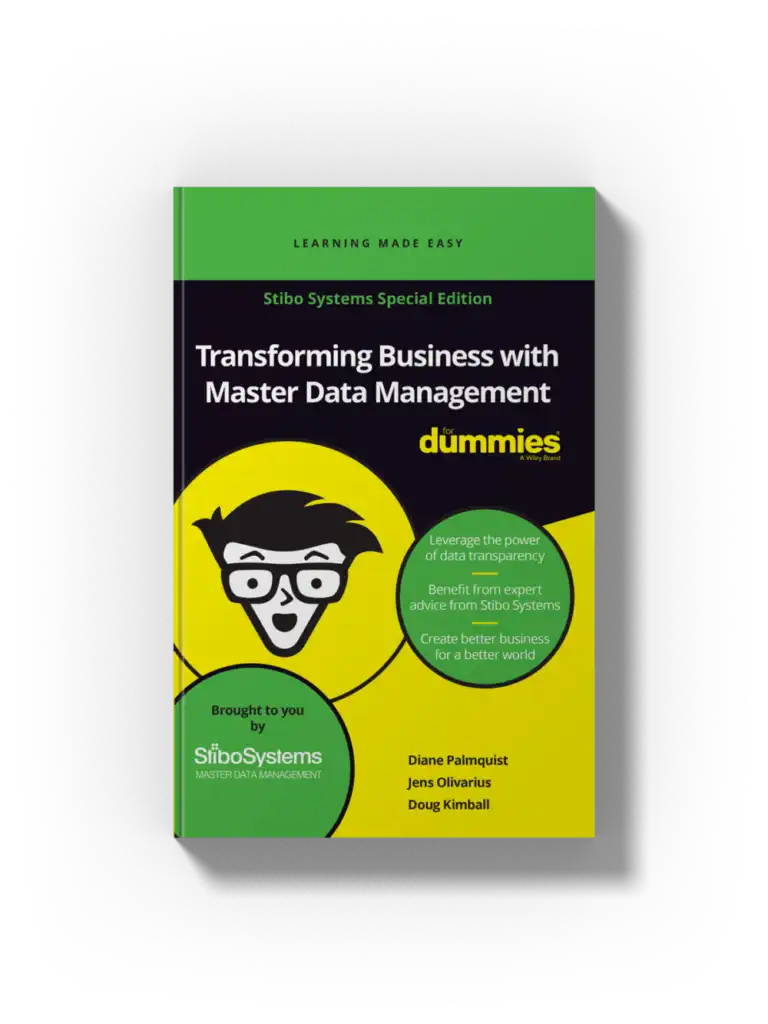 Master data management (MDM) company Stibo Systems today announced the publication of its new eBook, "Transforming Business with Master Data Management for Dummies." This is a special edition of the John Wiley & Sons, Inc. instructional Dummies series.
The free guide, co-authored by Stibo Systems MDM experts, examines the importance of MDM in helping companies improve the customer experience, drive more value out of existing systems and gain a competitive advantage. Readers can learn how MDM replaces costly manual methods of record-keeping and eliminates inefficient data silos.
"Most organizations produce a staggering amount of data each day and if not harnessed, cleaned and managed properly, they are finding it difficult, if not impossible, to thrive in an increasingly competitive landscape," said Diane Palmquist, Chief Product Officer for Stibo Systems. "This book provides vital information for turning data into an asset businesses need to succeed."
Stibo Systems developed this special edition with these increasing customer data challenges and concerns in mind. The guide is divided into eight easily digestible chapters, each of which is written to stand on its own. Although it's written for beginners, the guide can help even MDM experts sharpen their skills – from mastering different data domains to enabling and empowering data transparency.
"We hope this guide starts conversations between business units around how best to leverage data," Palmquist said. "The more a company can achieve mastery over its data, the more it will be able to deliver the personalization, data transparency and privacy controls that today's customers demand."

Stibo Systems, the master data management company, is the trusted source of MDM solutions that help companies create transparency in their business processes. Our solutions are the driving force behind forward-thinking companies around the world, including 42 among the Fortune 500, that have unlocked the strategic value of their master data; empowering them to improve the customer experience, drive innovation and growth, and create an essential foundation for digital transformation. Stibo Systems is a privately held subsidiary of the Stibo A/S group, founded in 1794, and is headquartered in Aarhus, Denmark. For more information, visit stibosystems.com.